WELCOME TO THE WEBSITE OF BRIAN & LISA KRESMAN







YOUR #1 FAN




from beginning to end


OUR 69 NOVA driven by LISA KRESMAN in 2012 !!
"MR HYDE" 65 Nova driven by ​BRIAN KRESMAN








​​​​​​Click on these LINKS and Enjoy some videos I put together
of the FUN we have​
Empire Dragway in
​Mod Gas for GRS
6/18/2011
Empire Dragway Gasser Invitational
Lisa Kresman - runner up @
THANK YOU TO MY

SPONSORS
for my 2013 racing season;
KRESMAN RACING ENGINES
Co-brokers Sam Talarico, Brenda Brazeau, Alisa Talarico & Nina Nanula
​
COLDWELL BANKER INTEGRITY RE
RICK U'REN, owner of
R.B. U'REN EQUIPMENT INC

​​​​​
JJ's MOTORS
​ and my NEWEST SPONSOR
MARSHALL TRANSMISSION & AUTO​
Promote Your Page Too
DON'T FORGET TO LET US KNOW WHAT YOU THINK or SIGN the GUEST BOOK on the back of the page !!
RACING & REAL ESTATE ...............
​MY WAY of some R & R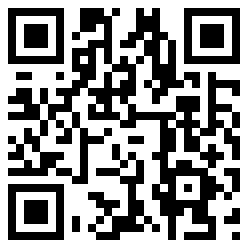 click on the picture for their link to website
Go to our "GRS & MORE" tab for a quick look at some GRS news & other events happening this winter
" target="_blank">
sounding off !!​
Lisa's 1st attempt of the TRANNY BRAKE shot on 6/8/13
Stay STRONG "MIGHTY MOUSE"​​​​​​​​
WE ALL LOVE YOU SKIPPER
DOUBLE HEADER WEEKEND AT
EMPIRE DRAGWAY FOR THE GRS
SEPT 7th - first time trial @ 1:15 pm
SEPT 8th - fisrt time trial @ 10:30 am​